The Puff Bar Plus disposable vape is, if not already your go-to device, an awesome addition to any e-cig lineup.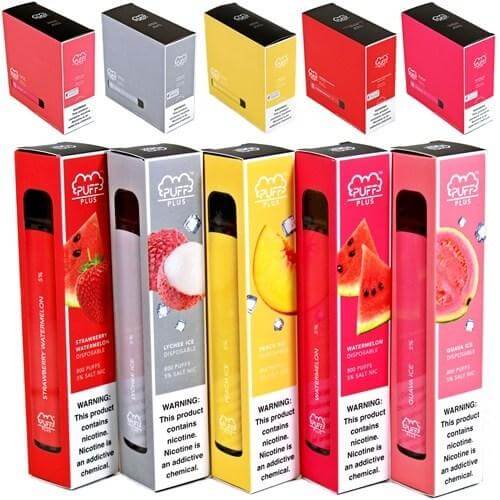 It's simple and straightforward to use, making it easy to get your nicotine on the go, wherever you might be.
So It's obvious you're going to want to know how to get more hits from a Puff Bar Plus.
You don't have to deal with piecing together your vape or charging any batteries.
You shouldn't have to troubleshoot every time you want to take a hit. Puff Bar Plus eliminates all the frustrations you have with other devices on the market.
One of the most common questions people ask about is how to get more hits from a Puff Bar Plus.
Of course you want to know how – there's nothing worse than running out of your favorite flavor, especially if you don't have another bar ready to use.
What should you do when your device runs out?
HOW MANY HITS DOES A PUFF BAR PLUS GET?
Puff Bar Plus devices are a larger, round, cigar-sized version of their predecessors.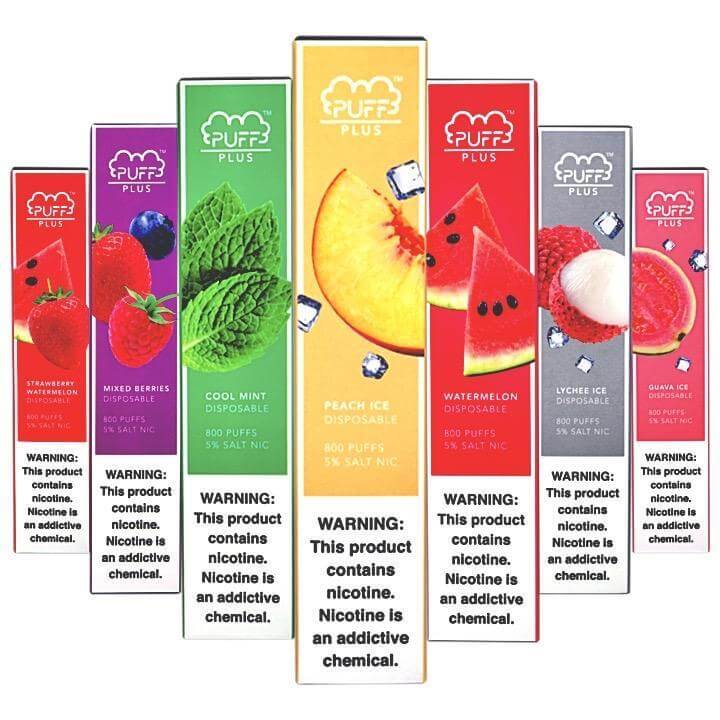 Puff Bar Plus took the best parts of the original bar and made them even better.
More flavor, more liquid, more battery life, more vape.
Puff Bar Plus devices are pre-filled with a whopping 3.2 mL of salt nic e-liquid in 5%, or 50 MG, concentration.
This means you get more than twice the puffs from a Puff Bar, usually around 800 total hits off each bar.
HOW TO GET MORE HITS FROM A PUFF BAR?
If you're trying to figure out how to get more hits from a Puff Plus, there's one thing to keep in mind.
How long do you inhale when you're taking a hit off of it?
When you're taking longer draws from your device, you're using more e-liquid and battery life per hit.
You can make the life of your disposable device last longer by taking smaller hits instead.
Take a few short, small puffs at a time instead of taking long, drawn-out hits.
This is one of the best ways to get more hits from a Puff Bar Plus without running out too quickly.
There's only one way to get more hits once your device is completely out of e-liquid and battery life: restock on your favorite flavors! Puff Bar Plus was designed with convenience in mind.
The device is disposable so you don't need to deal with any of the difficulties that come with using other vapes.
CAN I REFILL A PUFF BAR PLUS?
Puff Bar Plus is disposable for a reason! There's no need for you to fumble around trying to refill a tiny tank.
Simply toss out your old bar and pick up a new one to replace it.
You don't even have to waste time checking different locations to find a place that carries the right brand of refillable pod you're looking for.
There's only one option when it comes to Puff Bar Plus!
You can't get more hits from a Puff Plus that's out of e-liquid.
You'll need to purchase a new one once the pre-filled tank runs out.
Stick with your usual favorite flavor or try something new – there are more than 53 flavors to pick from, after all!
This gives you the chance to try new flavors more often without committing to an entire bottle of an unknown flavor.
If you somehow manage to find a Plus Device you don't like, you can switch to a new one without throwing out a ton of unused e-liquid.
Puff Bar Plus is meant to keep your vaping experience as easy and straightforward as possible.